To create a comfortable bedroom space, not only need a warm bed, a suitable headboard and nightstand is also very important.
The beautiful headboard can bring a different mood to the bedroom, and the design of the headboard determines the style of the bedroom, which also becomes the focus of attention.
Changzhou Tanhill Intelligent Home Furnishing Co., Ltd. provides you with the headboard you need.
If you choose our good quality blue velvet super king bed with high soft headboard, it will create different comfort and softness for you.
It is worth recommending our folding leather upholstered panel headboard, which is very suitable for the master bedroom or suite. The classic and concise appearance is never out of date, and the installation height is able to be adjusted. It is good-looking and practical.
Headboard is a very simple project for bedroom renovation. Even a small change will definitely bring visual impact.
In addition, Tanhill as well as produce smart night tables or beside tables, with modern style modeling, LED light can be installed, strong bearing capacity, they usually be used as sofa table, tea table and so on.
Ready to refresh your bedroom? We are happy to help you! Tanhill is a professional manufacturer of smart home from China. We will provide you with the best quality products, our purpose is "create a comfortable life, taste the details of life".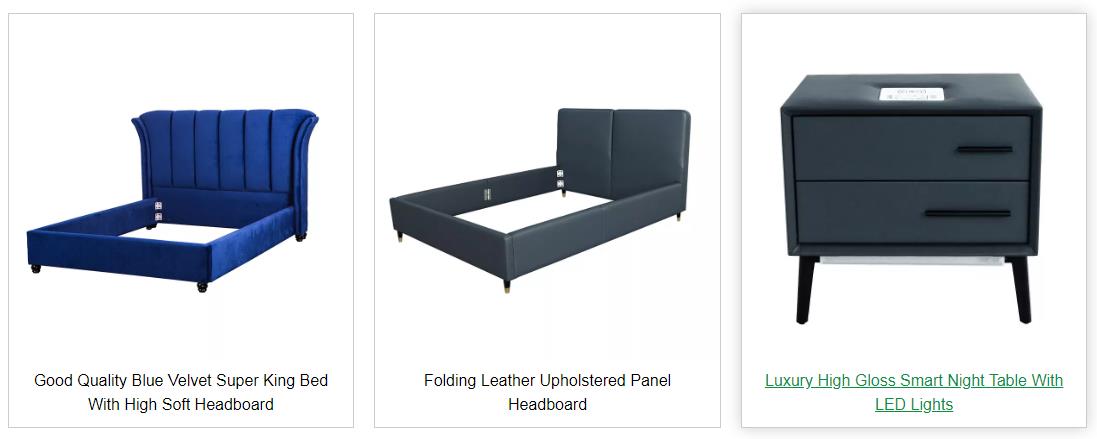 Tags

:

Headboard and Nightstand Manufacturer

,

Headboard and Nightstand Retailer

,

Wholesale Headboard and Nightstand